Advice
Reasons to LOVE the Modern Farmhouse Style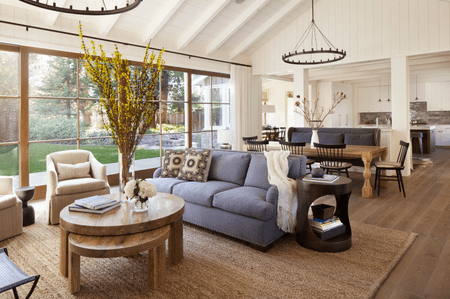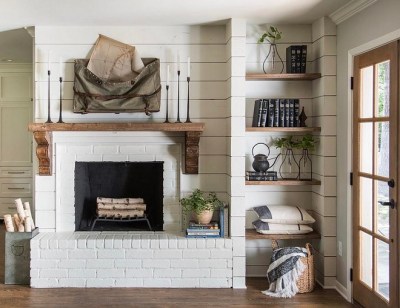 When we look at modern farmhouse interiors, we often see clean and crisp lines, a crisp but soft color palette with a subtle modern touch and mix of textures. However, the main features are in the details through the mixture of galvanized metal, wood, glass and greenery that all come together to give it the modern/rustic feel.

Kitchens are often paired with black lighting fixtures and hardware, white cabinets in a simple shaker style and a feature island that typically includes a soft color and wooden counters.
The goal of the modern farmhouse is to mix textures, colors, and aged features while keeping it soft and airy.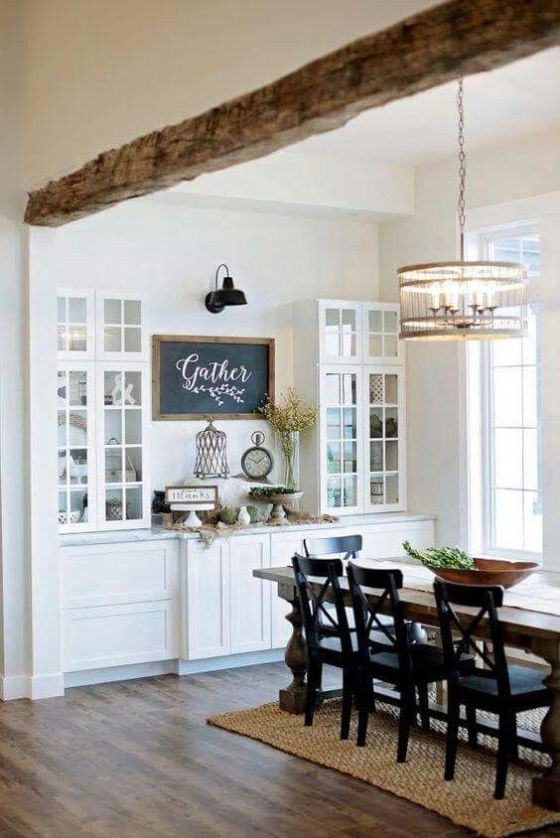 8 Reasons to love the style:

1. The modern-farmhouse style typically offers family friendly materials that are aged in its appearance, durable and easy to clean. 
2. It's versatile! The style mixes and matches colors, textures, materials and fabrics in order to create a warm and interesting space.

3. It's warm and inviting. It provides a feeling that most people look to achieve in their homes by providing a space that is comfortable for all of its users.

4. It is authentic. You can add a lot of your personal flair and style into this type of interior. It is the easiest way to incorporate you into the space.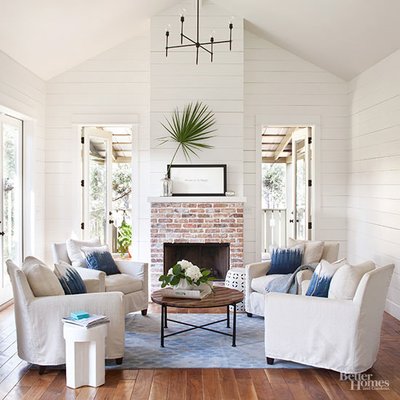 5. You can use this style anywhere! You do not need to have a farmhouse on the outskirts of the countryside in order to have this style. It can be mixed into any home style and neighbourhood.

6. It is easy to incorporate your own stuff. Since the style prides itself on being versatile and provides the ability to mix and match pieces, it is very easy to use your current belongings into the space, especially if you are designing the interior for a renovation.  
7. It plays well with all styles!
8. You can mix any finish type.